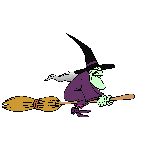 Andy's Antique Page.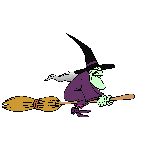 Native & Ancient Things.


Ebony carving
from the Congo,

Melanesian stone chisel
or axe the most symmetrical
piece I have ever seen.

Two 18th. century
Maori chisels.
They could be much earlier.
in my collection there is 30 stone chisels & axe's

19th. century ceremonial
club from Papua New Guinea.
The head is the jaw bone of a pig.

19th century
Coconut husker from
Samoa. The top of the
handle has had quite
a pounding.

Very old Malayan Kris,
The handle has been
replaced many times
over the years, blade is watered iron
& is really very old.

Cannanite votive figure c1000 B.C.
excavated in northern Israel in the 1960s.

Mixed.
2 stone spindle whorls, part of fibula, stylus & the bowl of a spoon metal items are all bronze, Roman c100 A.D. The bronze items were excavated in Yorkshire England.

More Mixed.
two lead slingshot from ancient Greece c1000BC, couple Roman bronze fibula c100AD, Egyptian amulet c1400.B.C.

A container for a tattooist's colour about 6 ins. long little carving on top lip & bottom shaft from Samoa 19th. century.

Large iron Spear point
19th. century Africa.
Two bronze points from Persia c3000-2000BC.

Three manillas they were used in the 18 & 19th century for trading for slaves on the Ivory Coast in Africa.

Two ancient Egyptian ushabti which were supposed to represent servants in the hereafter
one glazed, one unglazed.
c700BC.

Drevelin trade knife
traded to the Laplanders
with its carved (by a Laplander) sheath
the knife is well worn.
19th. century.

reverse side of sheath
carved with reindeer
& sled. The knife was made by the Drevelin Co. Bergen Norway the firm ceased making knives in 1938

Four ancient oil lamps c100BC to 150AD. Bottom left from Petra I have 13 of these lamps.

pre-Columbian Aztec heads dating from 300 BC. to 1400 AD.
I have about 65 of these.

stone bottle c500BC. from Gaul which is modern day France. bought in London 1989.

Two Cameroon African bell bracelets plus two brass bells by themselves number of bells indicate the status of wearer the bells are made with coiled brass wire brazed together.
These and the next picture are
19th. century.

Another early Manila & 3 copper bracelets plus crude brass bracelet
& a brass Tuareg bracelet from the Tuareg & Peul river of Niger Africa,
based on Tuareg silver bracelet

Two very old Maori stone fishing sinkers, used before the white man came to New Zealand

A pewter pepper shaker with blue glass liner,
on bottom is "James Dixson & Sons"
c1840
The Above items are a few of the many things that I have collected over the years and there are many more.
Please call again